m

m

Line 1:
Line 1:
 

<mainpage-leftcolumn-start />

 

<mainpage-leftcolumn-start />

 
+
 

<center>[[File:Rijon Logo.png|350px]]</center>

 

<center>[[File:Rijon Logo.png|350px]]</center>

 
 
Line 9:
Line 10:
 

If you love these hacks too, please contribute to this wikia! It might not be great at the moment, but the wiki has just started, so help out if you can!

 

If you love these hacks too, please contribute to this wikia! It might not be great at the moment, but the wiki has just started, so help out if you can!

 

|}

 

|}

 
+
 
+
 
+

<br clear="all">

 
+

{| class="roundy" style="margin:auto; text-align:center; border: 2px solid #3c4047; background: #9c9fa5;"

 
+

|-

 
+

! colspan="3" class="roundytop" style="background: #565961;" | <span style="color: white; font-size:140%; width:100%;" class="nounderlines">World of Rijon</span>

 
+

|-

 
+

|

 
+

{| class="roundy" style="margin:auto; text-align:center; background: #d0d2d7;"

 
+

|-

 
+

! class="roundy" style="border: 2px solid #565961; background: #d0d2d7;" | [[File:Brown Ttitle.png|link=Pokémon Brown]]

 
+

! class="roundy" style="border: 2px solid #565961; background: #d0d2d7;" | [[File:Prism Title.png|link=Pokémon Prism]]

 
+

! class="roundy" style="border: 2px solid #565961; background: #d0d2d7;" | [[File:Rijon Adventures Title.png|link=Rijon Adventures]]

 
+

|}

 
+

|-

 
+

|

 
+

{| width=700px; class="roundy" style="margin:auto; text-align:center; background: #d0d2d7; border: 2px solid #565961;"

 
+

|-

 
+

| colspan="3" class="roundy" style="background:#9c9fa5; font-size: 90%;" | '''Settlements'''

 
+

|-

 
+

| class="roundy" style="background:#FFFFFF; font-size: 90%;" | [[Seashore City]] • [[Gravel Town]] • [[Merson City]] • [[Hayward City]] • [[Owsauri City]] • [[Moraga Town]]<br>[[Jaeru City]] • [[Botan City]] • [[Castro Valley]] • [[Eagulou City]]

 
+

|-

 
+

| colspan="3" class="roundy" style="background:#9c9fa5; font-size: 90%;" | '''Landmarks'''

 
+

|-

 
+

| colspan="1" class="roundy" style="background:#FFFFFF; font-size: 90%;" | [[Professor Jen's Laboratory]] • [[Gravel Canyon]] • [[Merson Cave]] • [[Merson Pass]] • [[Mt. Boulder Range]]<br>[[Mt. Boulder Caves]] • [[Trainer Hill]] • [[Dock Underpass]] • [[Hayward Docks]] • [[Western Docks]] • [[Rijon Tunnel]]<br>[[Nugget Pass]] • [[Origal Maze]] • [[Cycling Foothill]] • [[Rijon Strait]] • [[Moraward Path]] • [[Silk Tunnel]] • [[Power Road]]<br>[[Jaeru Plains]] • [[Botan Outskirts]] • [[Silph Warehouse]] • [[Haunted Forest]] • [[Tan Boat Creek]] • [[International Tunnel]]<br>[[Castro Forest]] • [[Equality River]] • [[Castro Field]] • [[Yuva Mila Lake]] • [[Southedge Bay]] • [[City Underpass]]<br>[[Eagulou Park]] • [[Talrus Foothill]] • [[Talrus Heights]] • [[Seneca Cavefront]] • [[Pokémon League Reception Gate]]<br>[[Power Plant]] • [[Hardnook Cave]] • [[Seneca Caverns]] • [[Final Dungeon]]

 
+

|-

 
+

| colspan="3" class="roundy" style="background:#9c9fa5; font-size: 90%;" | '''Access to'''

 
+

|-

 
+

| class="roundy" style="background:#FFFFFF; font-size:90%" | [[Goldenrod City]] • [[Ilex Forest]] • [[Azalea Town]] • [[Route 34]] • [[South Rijon Gate]]

 
+

|}

 
+

|}

 

<mainpage-endcolumn />

 

<mainpage-endcolumn />

 
 
Line 22:
Line 54:
 
 
 
 
−

<mainpage-endcolumn />

+

<mainpage-endcolumn />

 
+

[[Category:Templates]]</noinclude>

 

[[Category:Browse]]

 

[[Category:Browse]]
---
Revision as of 13:27, 24 June 2015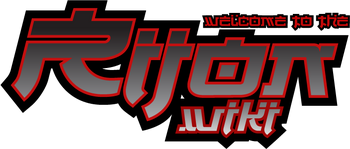 Welcome to the Rijon Wiki
About the Rijon series: Pokémon Brown, Pokémon Prism and Rijon Adventures.


If you love these hacks too, please contribute to this wikia! It might not be great at the moment, but the wiki has just started, so help out if you can!
Community content is available under
CC-BY-SA
unless otherwise noted.