For the same location in Pokémon Brown and Pokémon Prism, see the Rijon League.
Map description
This area is not described by a map.
Required for navigation
Connecting Locations
Location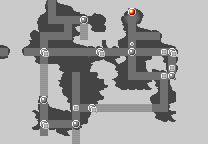 Location of Talrus Heights in Rijon.
Talrus Heights serves as the capital for the Elite Four in the Rijon region.
PokéMart
[
]
Talrus Heights PokéMart

Ultra Ball

1200

Great Ball

600

Full Restore

3000

Max Potion

2500

Revive

1500

Full Heal

600

Max Repel

700
Trainers
[
]
Main article: Elite Four#Rijon Adventures
Maps
[
]
Maps
Brown
Prism
Rijon Adventures
[

]